Here's how it works: scalamobil in simple terms
By calling the video you agree that your data will be transmitted to YouTube and that you have read the privacy policy.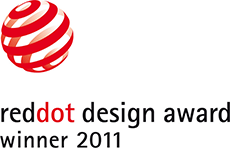 BROCHURES AND DOCUMENTS
Discover in the brochure an overview of features, accessories and benefits of the scalamobil - download, print and share now!
The downloads also contain additional documents such as user manuals and quick guides.
scalamobil brochures
scalamobil user manuals
order forms
Handlebar
ErgoBalance handles developed by specialists for a secure hold and which require minimum effort
With soft cushions at points where high pressure levels are experienced
Separate control elements to preselect the climbing direction and to initiate climbing
Ergonomic, fatigue-free main switch, ideal even for longer climbs
SoftTouch comfort cushion on the rear of the control unit to place on the thigh for additional support when climbing stairs backwards
The widths of the left and right handles can be adjusted separately to adapt to narrow stairwells or the user's body shape
Continuously variable handlebar height adjustment
The handlebar can be easily fitted to and removed from the drive without cables
Display
Uncluttered display with clear indication of direction and warning signal when the battery charge is low
Sensor field for drive away lock
On/Off button with backlight
E-box with control elements
Interface for programming and setting the IQ feature
Switch for activating/deactivating single step mode
Continuously variable selection of climbing speed 6 –19 steps/min
Climbing unit with automatic safety brake
Patented climbing mechanism for universal use on virtually any stairs
Tires made from wear-resistant material, reliably gentle on the stair covering in the long term
Four automatic safety brakes with improved surmounting of obstacles reliably stop the scalamobil before the edge of each step
Housing with sturdy lightweight aluminium design
With practical carrying handle for simple loading
With bolts to hold the wheelchair
The wheels of scalamobil reduce their speed before attaching on the next step
This eliminates shocks efficiently
Timing of speed-reduction in dependancy of the height of the steps
Timing of speed-reduction in dependancy of the holding angle of scalamobil
Elimination of the load change due to a stop in balance position: the device will not continue unless the operator changes the bearing of the system
Battery pack
Lead acid cells 2 x 12 V - 3,4 Ah
One charge can climb up to 300 steps (with weight of the person of around 150 lbs)
Can be replaced very simply to extend the range
Spare batteries available to enhance operating range
Easy exchange for service
The battery can be charged separately from scalamobil
Reduces transporting weight of motor unit 6 pounds
Automatic battery charger
Electronic automatic charge and switch off mechanism
Indicator for charge control
Automatic adaptation to mains voltage of 90 – 240 V (useful when traveling)
Weight and dimensions of individual parts
S35
Climbing unit
S35
40 lbs (without battery pack)
scalamobil with manual wheelchair
You only need to mount the bracket to the wheelchair once – without any modifications to the chair. When needed, scalamobil can be effortlessly attached to the bracket within seconds.
No need to change seats: Transport the occupant in his wheelchair
Compatible with over 400 wheelchair models
Compatible from seat width 16 inches / height 16 inches
scalamobil with scalachair X3
scalamobil with scalachair X3 is the optimal solution for a wide variety of purposes: This folding chair assists you in climbing stairs and can be used as push-chair for flats as well. Thanks to its light weight, take it with you to wherever you need it!
Seat with integrated bracket for scalamobil
Suitable as push-chair for narrow flats
Adaptation of seat shells possible
Arm rest rotation for easier change of seats
Equipped with castor wheels with brake
Accessories available: head rest, push handles
scalacombi with integrated seat
In situations where just a little help on the stairs is needed, scalacombi with an integrated seat is the optimal solution.
Fits perfectly with narrow staircases
Foldable seat for easy stowing
Can be dismantled for transport in the car
Swing away arm rest for easier change of seats
Equipped with castor wheels with brake
scalamobil with universal adapter scalaport X7
Attach scalamobil directly to manual wheelchairs without any additional specific bracket – thanks to scalaport X7.
Suitable to adapt pediatric wheelchairs
Compatible from seat width 10 inch (with special adapter)
Adaptation through clamping mechanism on the backrest
Adjustable in width
Ideal for wheelchair taxis and public transportation or public buildings